Former Louisiana College football player Harold (Bruce) Broussard had cancer surgery during the past year and had to undergo radiation therapy. The radiation therapy has worsened a pre-existing lung problem.
Please remember Bruce in your prayers and I want to thank Jim Jossick for relating this information to me.
Both of them were my football heroes and I remember them from their football days at Louisiana College in the 50's.
My dad Dr. Paul R. Godfrey was a chemistry professor at Louisiana College and I hung around the football field a lot over the years even during practices.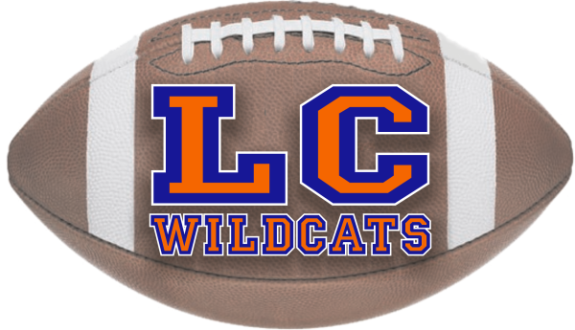 Since moving from Pineville, Louisiana to Knoxville, Tennessee in August of 2007 we have lost track of how the Louisiana College football team has done this season.
It was good to see that they compiled a 7-3 record in 2009 when I checked online to see how they played in 2009. They not only won seven games but scored 42 or more points in five of those wins plus scored 44 points in a 54-44 loss to Mississippi College.
Memories From Past Wildcats Football History
Henry Walden was the athletic director for Louisiana College from 1921-1961. He coached the Wildcats in the first international football game in 1929 against the University of Mexico.
I can remember going to the games on campus and made a huge mistake at my first game by thinking when teams left the field at halftime that the game was over so walked the four blocks home only to find out the game was still being played.
As a teenager I would follow the action walking along the sidelines on the far side of the field away from the main grandstand and can remember Dick Lawrence the owner of Dick's Bait Stand being a regular in the sideline patrol following the action.
If I recall correctly the Wildcats and Northwestern played to a 0-0 tie once at Bolton Stadium. I was there because my dad was selling tickets at the entrance to the stadium.
The win I remember the most was when Charles "Tank" Tolar was stopped from scoring for Northwestern on a play late in the game that gave the Wildcats the win. Tolar would go on to become a star for the Houston Oilers in the American Football League.
I can still remember some of the players from the old days like:
Keith "Moose" Munyan
Ernie Duplechain
Clayton and Gene Bullard
Mal Sistrunk
Bob and David Corley
Bill Mount
Clifton "Monkey" Randall
Hamburger Harrison (don't know his real first name but remembered he weighed 314 pounds)
Frank Mobley
Gene Southern (would later coach the Wildcats)
Jim Jossick (who I found on Facebook and living in Connecticut and remember him being from Connecticut when he attended College Drive Baptist Church.
Jimmy Trotter (also attended College Drive Baptist Church)
Joe Stewart
Les Patrick (coached the Wildcats and lived on Burns Streets in Pineville in a 1100 square foot house with only 1,100 feet of heated area) You would think a football coach would be living in a larger house than that. He was the first to live in the house in 1958 and we bought it 21 years later for $24,000 so he must have bought it for a lot less than that in 1958. I had my first crush on his daughter, but doubt that she knew it. I went to Pineville Elementary and since she lived on the other side of the street she went to Woodland Elementary. Funny thing is our house was on Woodland side of the street and hers was on the Pineville Elementary side of the street, so went to two different schools.
List of members of the Louisiana College Sports Hall of Fame:
http://www.lcwildcats.net/hof.aspx?tab=halloffame
No Football For 32 Years
The attendance at the football games dwindled and I can recall my dad saying they were barely selling enough tickets to pay the electricity bills for a game.
By this time I was working for the Town Talk and can remember going to games on Saturday afternoons with few fans in the stadium.
Eventually the football program was halted and 32 years passed with no football until in the early 2000's it was revived and the fans supported the team well. I went to as many games as possible when I wasn't working on Saturdays. It was great to see a game with no television timeouts to stop the action.
I can remember one game being stopped because of an intense lightning storm. I can remember the Wildcats having a quarterback who was among the leaders in the country in passing yards but can't remember his name now.