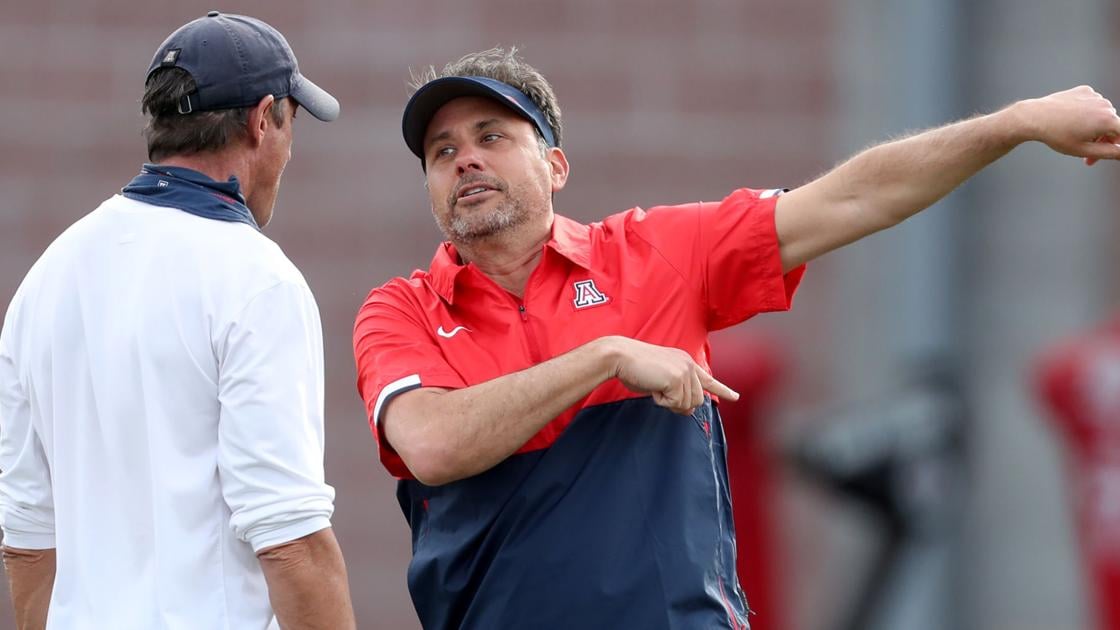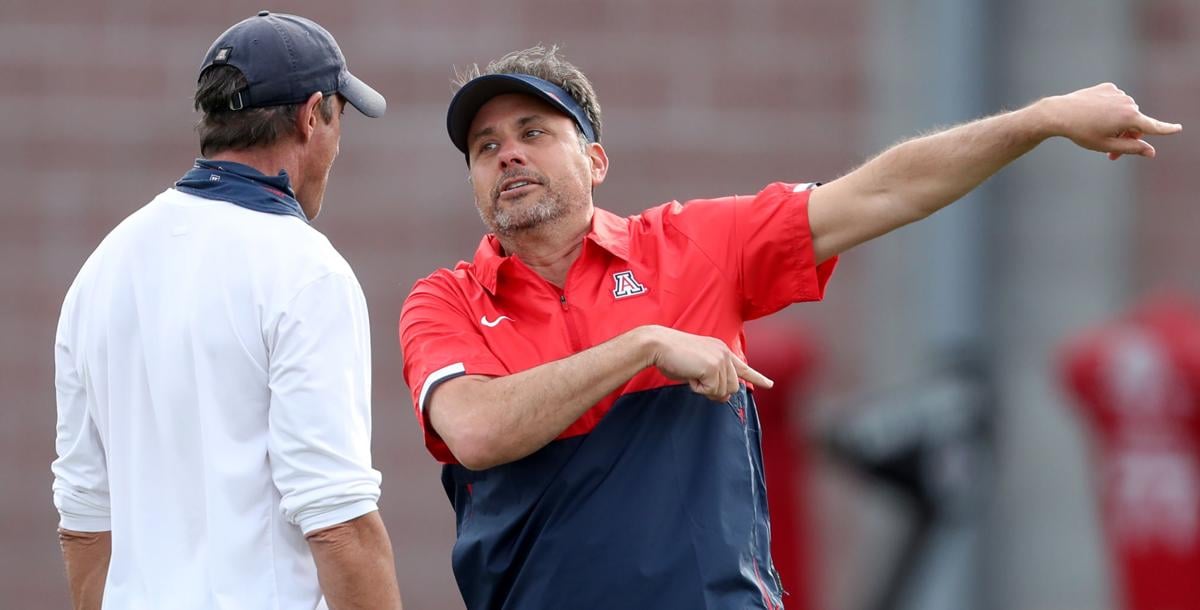 UA coach Jedd Fisch, right, talks with assistant Chuck Cecil during a spring football practice.
Kelly Presnell / Arizona Daily Star
Calling all youth football players, the Arizona Wildcats have a summer opportunity for you. 
This June, Jedd Fisch and the Arizona football team are hosting youth football camps at Arizona Stadium for ages first grade up to high school seniors. 
The Wildcats will have a total of eight different camps throughout the month of June. Fees for each camp range from $20-40 depending on age group.
Here's a rundown of the days and fees for each camp. Signups and additional information can be found at CoachFischFootballCamp.com. 
Coach Fisch Football Camp Dates
<![CDATA[ $(function() { var messages = [ { 'title': 'Subscribe to stay connected to Tucson.', 'msg': 'A subscription helps you access more of the local stories that keep you connected to the community.' }, /* { 'title': 'Subscribe', 'msg': 'Help us continue the important work of covering the COVID-19 outbreak in Southern Arizona by subscribing to the Star at Tucson.com/subscribe.' }, { 'title': 'Keeping our community informed', 'msg': 'The Star has dozens of journalists covering the COVID-19 outbreak and impacts across Southern Arizona. Help support our work by subscribing at tucson.com/subscribe.' }, { 'title': 'Quality journalism doesn't happen without your help.', 'msg': 'Support local news coverage, and the people who report it, by subscribing to the Arizona Daily Star.' } */ ]; var num = Math.floor(Math.random() * messages.length); $('aside.coronaviruspromo').html('
' + messages[num].title + '
' + messages[num].msg + "); }); ]]>
June 7: High school 7 on 7, Offensive and defensive lineman camp I
Time: 8:30-11:30 a.m.
Fee: $40
June 13: High School Skills Camp I
June 14: High School 7 on 7, Offensive and defensive lineman camp II