Antonio Callaway Signs With XFL's Tampa Bay Vipers
1/16/2020 4:12 PM PT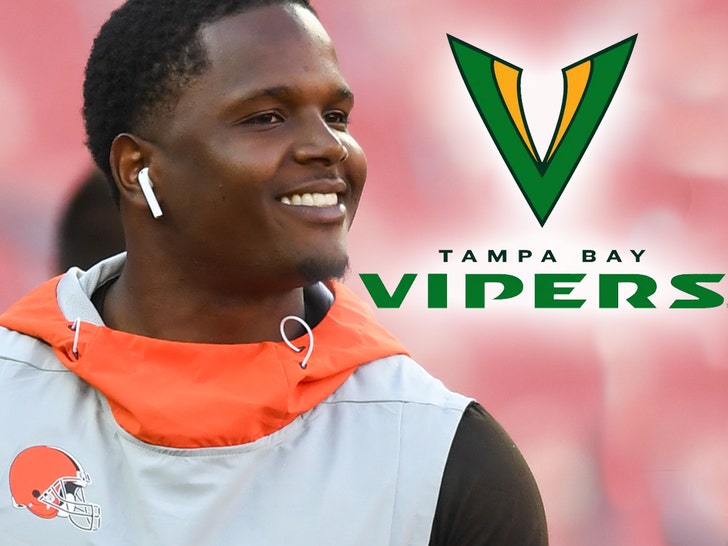 Breaking News
Getty
Troubled NFL receiver Antonio Callaway has found a new home — he's signed with the XFL's Tampa Bay Vipers.
The 23-year-old was a stud for the Cleveland Browns when he was on the field … but that became less frequent when he faced several suspensions for off-field incidents.
But, the ex-Florida Gator has an opportunity to put all that behind him — and in his home state — by signing with the Vipers on Thursday.
It's worth noting — if the XFL maintained its zero-tolerance policy on players having a criminal record, Callaway wouldn't be getting this opportunity. But, the new league has since backtracked on that stance.
Callaway — currently suspended by the NFL — was punished multiple times for getting into legal trouble … including an August 2018 arrest for having weed and gun parts in his car.
AC also had difficulty getting to games and practice on time … and the Browns eventually decided to cut him in November. His current NFL career stats stand at 51 receptions for 675 yards and 5 TDs.
At least one Antonio has agreed to play in the XFL …
Related Articles